DLO, VAN, DESTRIKSYON March - November 2019
This exhibit and fundraising event showcases a collection of painting, poems, pictures, skits, produced by and with Haitian Girls during WGI's 2018 summer leadership academy. We aim to fundraise for the 2019 summer Leadership Academy and the 2019-2020 academic year.
SHROVE TUESDAY February 13 2018
The outreach committee of the St. Thomas Episcopal Parish of Miami, in partnership with Palmer Trinity School through the leadership of Reverend Cassini, hosted a fundraising event to support the secondary education of our girls in Haiti. The evening included a short overview of the project by our founder Didi Bertrand with live music by the church band 40Days, food, children's activities led by artist Morel Doucet and Project Art Miami, and a silent auction of Haitian + African art and other donations. The highlight of the evening was a photo exhibit of the 2017 Summer Leadership Academy which included photos and statements from our girls. A total of $9000 was raised.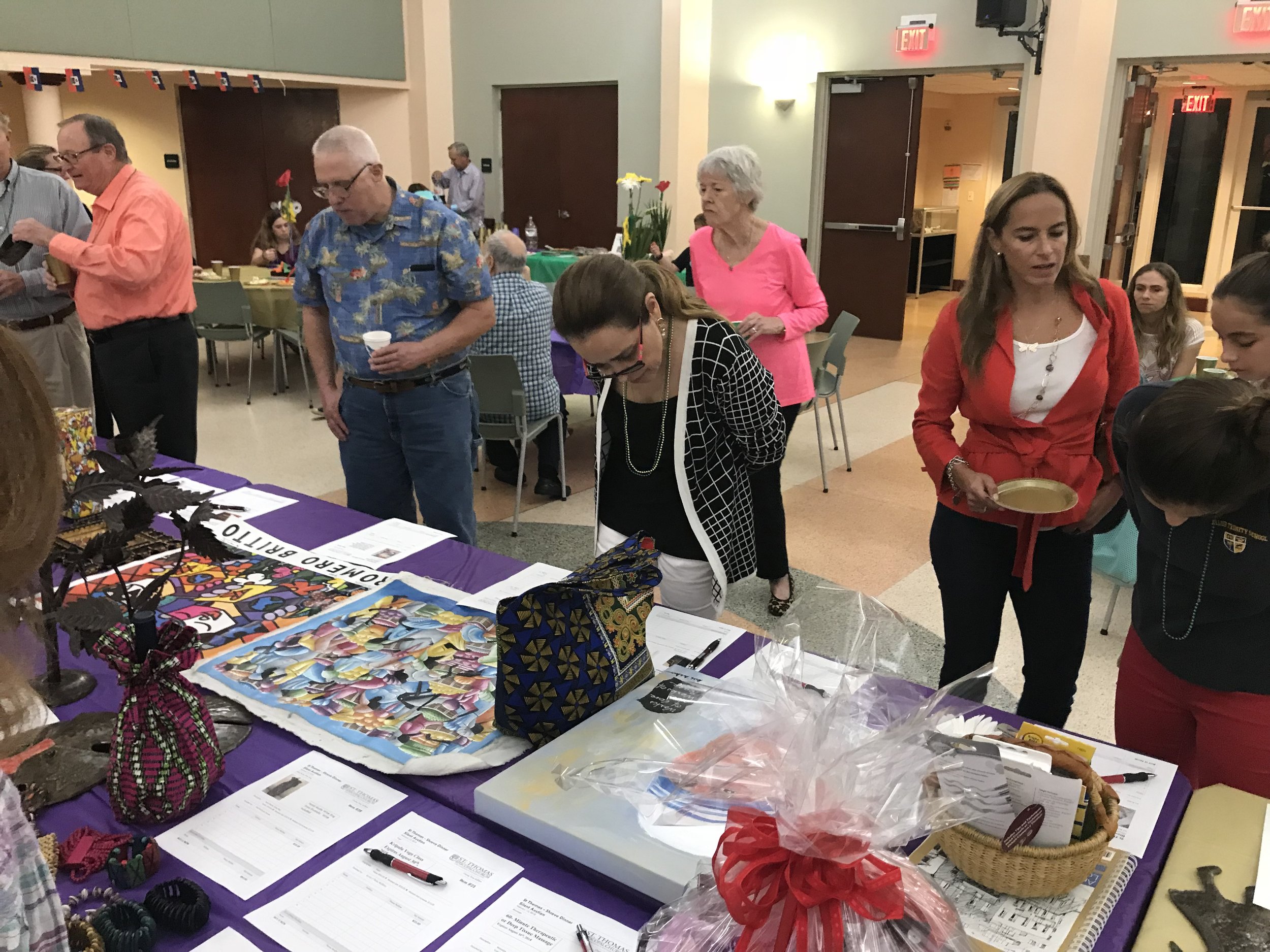 SCREENING OF KASE LEZO May 19 2018
WGI hosted a screening of the documentary Kase Lezo produced by Haitian filmmaker and journalist Christina Julme at our Youth Resource Center in Port-au-Prince. The film features three teenage mothers whose lives have been put on hold since becoming pregnant and offers a glimpse into early pregnancy vulnerabilities, sexual violence, poverty and other injustices they face. After the screening, we had a discussion these issues.